Pre-Conference Trainings
New for 2020:
We are thrilled to bring you additional training opportunities in the cybersecurity field. We have partnered with Alpine Security to provide two pre-conference training sessions that you may select as an add-on to your full Conference registration. Please click below to register for the Conference and add one of the trainings to your registration.
Training #1: Cyber Defense Ineffectiveness and What We Can Do About It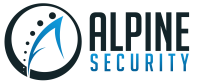 Date:
Tuesday, November 3, 2020
Time:
1000-1700
Location:
Virtual
Cost of Training:
$247 per person
Instructor:
Jana White, COO/Trainer, Alpine Security
Description:
Despite all the Next-Gen tools, latest products, compliance requirements, and the endless list of frameworks, breaches still happen daily. Why is this, and what can we do about it? This session uses data gathered from penetration tests, audits, and incident responses to focus on the current state of cyber defense. Solutions are emphasized to address common issues such as how most organizations focus on the wrong items, how egos get in the way, how compliance doesn't really help, how risk is rarely assessed, how frameworks can overly complicate matters, and how cloud migrations can actually make security worse. This course includes group exercises.
Training #2: Ethical Hacking Made Easy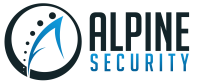 Date:
Tuesday, November 3, 2020
Time:
1000-1700
Location:
Virtual
Cost of Training:
$297 per person
Instructors:
Christian Espinosa, CEO, Founder & Trainer, Alpine Security
Myles Kellerman, Sr. Cybersecurity Engineer & Trainer, Alpine Security
Description:
Learn the basics of ethical hacking with an easy to follow framework. This course introduces the methodology behind computer and network exploitation through a hands-on approach. In this course, you will perform active and passive reconnaissance, network enumeration, vulnerability identification, and various exploitation techniques. This course includes extensive hands-on activities.
REQUIRED:
Attendees must bring a laptop with a minimum of 8GB of RAM and 100GB of hard drive space. Hands-on exercises will be performed in a VirtualBox environment. You must be able to install VirtualBox on your system and add virtual machines to VirtualBox. The virtual machines required for this course will be made available for download 30 days prior to the start date.
Please note: You must register for the full 2020 AFCEA Mid-America Cyberspace Conference to be able to attend either training (can only select one session). Lunch will not be provided, but there will be a mid-afternoon coffee break.
SPACE IS LIMITED - SIGN UP TODAY!
Register