About the Conference
The AFCEA International Scott-St. Louis Chapter is excited to announce the 2020 AFCEA Mid-America Cyberspace Conference is going VIRTUAL! This two-day program, taking place November 4-5, will feature robotics presentations, lightning rounds, and an interactive exhibit hall chock full of information about the latest cyber related innovations. In addition, attendees can take advantage of a variety of opportunities to join in discussions and connect with peers.
Who Should Attend?
Professionals in government, military, industry, and academia working in the following areas can benefit from this conference:
Information Security
Artificial Intelligence
Cyber Readiness Research
Cloud Security
Wireless Technology
Cyberspace Technology
Cyber Training and Simulation
Internet of Things
Cyber Weapons Systems
Virtual/Augmented Reality
Conference Attire
Civilians:
Business Casual
Military:
Uniform of the Day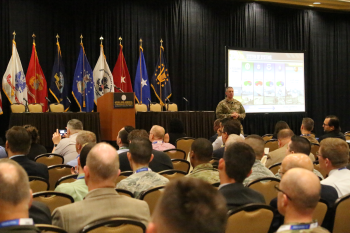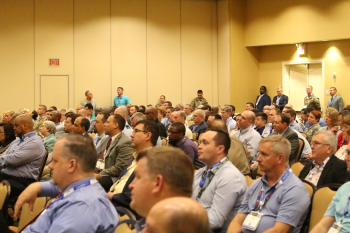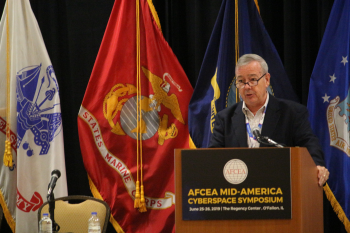 About AFCEA
AFCEA International is a non-profit organization that encourages greater government/industry partnerships and fosters networking among technology professionals. We provide the opportunity to build relationships, identify needs and challenges, and explore technology solutions that will help support the IT community.


About the AFCEA Scott-St. Louis Chapter
Visit the AFCEA International Scott-St. Louis Chapter
website
.
AFCEA EXCOMPresident:
Leslie Lindauer
Vice President:
Ellen Boyne
Treasurer:
Gordon MacMillan
Executive Secretary:
Pamela Odell
Regional Vice President:
Cindy Heflin
Board of Directors
The Board of Directors consists of individuals that have served as previous AFCEA Scott-St. Louis Chapter Presidents.
2018 - 2019 - Mr. Jason Hamm
2017 - 2018 - Mr. Sam Douglas
2016 - 2017 - Col Terrence Adams, Puta (USAF)
2015 - 2016 - Dr. Leon "Doc" Wilson
2014 - 2015 - Mr. Jason Carter
2013 - 2014 - Col David Bosko (USAF)
2012 - 2013 - Mr. Marc Purcell
2011 - 2012 - LtCol David Cloud (USAF)
2010 - 2011 - Ms. Cindy Heflin
2009 - 2010 - Col Curtis Pointkowsky (USAF)
2008 - 2009 - Mr. Joseph Butchko
2007 - 2008 - Mr. Rory Kinney
2006 - 2007 - Ms. Susan Sablan
2005 - 2006 - Col Mike McCollough (USAF)
2004 - 2005 - Mr. Bill Lawrence
2003 - 2004 - Mr. Rich Mock